Companies and firms all over the world allow various workers to take time off under certain conditions. Some of these are paid, others unpaid, or even partially paid. Certain types of leaves are mandated by the law prevailing in the country in which the business operates. Others are available to workers based on the employer's discretion.
Having a deeper understanding of various leave categories and their validity is very important for HR managers and reporting managers alike. It can help an organization remain compliant with the relevant laws while offering a better experience to all employees.
Read on to discover more about the primary leave types that organizations need to remain aware of at all times.
Different Types of Leave in the United States
The United States has a complex structure centered on guidelines provided by the federal government. However, states have a large degree of independence as defined by their own constitutions. This means the types of leaves discussed below may vary from state to state; in particular, how they are treated (unpaid vs paid). The most recognizable types of leave include:
#1. Annual/Paid Vacation Leave
Vacation leave or annual leave is a fairly common type of paid time off. In the United States, the federal government does not make this type of leave mandatory, but most organizations can and do offer paid vacation time to their workers during the course of a year. The conditions and stipulations attached to paid vacation time or annual leaves also vary from state to state. Typically, employers follow one of these three approaches:
Employers can allow a set number of days every year for paid time off, known as an annual allotment.
Earned/accrued time off accrues each month or quarter over the course of a worker's employment.
Unlimited PTO (subject to conditions) by which there is no limit to the paid time off as long as such requests are deemed valid by management.
#2. Maternity/Paternity Leaves
Parental leave is a term that is quickly redefining the gender-based maternity/paternity leave types. It is typically up to an employer to classify paternity or maternity leave as paid leave. However, the FMLA guarantees every woman up to 12 weeks of time off upon the birth or adoption of a child. Moreover, some states currently offer partially paid parental leave for both mothers and fathers.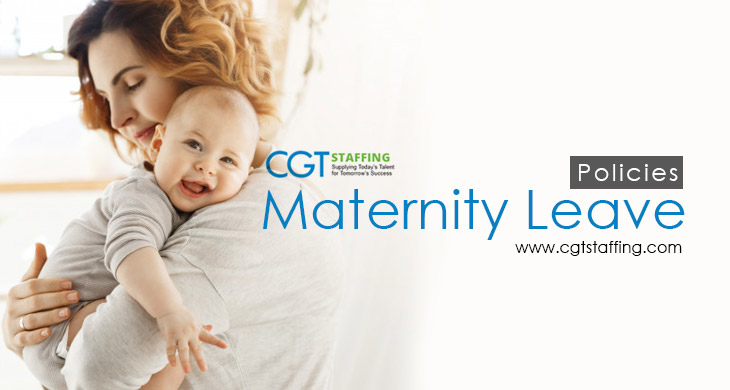 #3. Family and Medical Leaves
The Family and Medical Leave Act offers protection to employees who need time off for medical concerns or to care for a sick family member/dependent. The FMLA currently offers employees of a public agency or a company with over 50 employees up to 12 weeks of unpaid FMLA time off. However, such leave can only be claimed by individuals credited with 12 months or 1,250 hours of employment with the company or public agency. Employers have the discretion to treat sick days as paid sick leave, even though the FMLA does not require it.
FMLA leaves are valid for reasons that include:
The birth of a new child
Caring for a newborn baby
Caring for a seriously ill family member or dependent
Employees needing time off to recover from a serious illness
#4. Leave Without Pay
There can be certain circumstances where workers may need to take time off even after their PTO limit has been exhausted. This is usually necessitated by unexpected events that disrupt the worker's personal life. There is, however, very little federal regulation in the United States outside of the FMLA regulating unpaid time off. Handling leave without pay is usually at the employer's discretion. Most employers have a basic policy that either includes leaves without pay or excludes it. Determining whether to grant this type of leave to an employee varies from case to case.
#5. National or Public Holiday
Public holidays typically are included as a set number of paid time off in most organizations. However, this may not be the case for workers who work part-time or on an hourly basis. In the United States, the major public holidays include Thanksgiving, Christmas, Independence Day, and New Year's Day, though there can be variations in how companies treat these holidays. For example, businesses often treat Thanksgiving Day as a paid day off, even though no federal guidelines require them to do so.
Other employers tend to use a floating system, providing for a set number of PTO days corresponding to the number of public holidays. In the event of an employee working on a public holiday, they can still take leave later to substitute for the holiday.
#6. Religious Observances
Leaves for observing religious duties are often granted to workers from diverse backgrounds. However, in most cases, this counts as unpaid leave. In addition, employers may require workers to submit some type of evidence that they ascribe to a particular faith in order to get approval for leave relating to religious observances.
#7. Sabbaticals
Sabbatical leaves are an extended period of time off granted to workers for several reasons. These can include studying, carrying out research, or even attending to personal needs. Sabbatical leaves were once only common in academic or educational organizations; however, as time has gone on, sabbatical leaves have also factored in the scheduling plans of corporations and other non-educational organizations.
#8. Miscellaneous Leaves
Some other leaves are unique exceptions, like certain types of leave for federal employees. However, employers still have to accommodate them when conditions arise. For example:
Military Service Leave
These are fully paid leaves granted to individuals that are on active or inactive duty as part of the National Guard or Reserves.
Jury Duty
Over 1.5 million individuals are summoned each year by state courts to be part of a jury overseeing legal proceedings. Federal laws don't require employers to treat this as paid time off, but some states mandate businesses to do so.
Voting/Election Day Leave
Time off on voting day helps ensure everybody has a fair chance to participate in an election. Federal laws do not clarify whether this qualifies as paid or unpaid time off. However, some states do require at least an hour's pay to be awarded on an election day. That said, polling is typically active from 7 AM to 8 PM which allows most workers to cast their vote outside of their normal working hours.
Weather-Induced Time Off
Adverse or dangerous weather conditions such as snow, heavy rain, flooding, or hurricanes can be a danger to employees trying to make their way to work. As a result, most will have to take time off, even if they want to report to work. If employees have paid time off remaining, this leave will usually be decremented from their PTO allotment.
Certain organizations may require a formal Adverse Weather Leave Letter to support their time off necessitated by weather. However, they may have to make up for the time lost at a later date.