Expand Your Title & Mortgage Footprint! Connect with Mortgage Staffing Agency
The mortgage industry is the largest and most complex market in the country. Our mortgage staffing recruiters possess a keen awareness of the challenges, regulations, and marketplace ebbs and flows that dictate this business.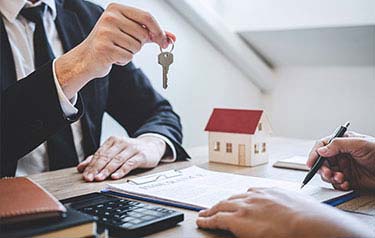 Our team is keenly aware that businesses must provide client experience, security, and clarity throughout the entire closing and escrow process for a business to stay ahead of the competition. To that end, having a credible team is critical to your business's success.
In a lending industry, business revolves around percentages and interest rates – metrics that require a solid assembly of number-oriented team members. Moreover, in dealing with acquisitions to contracts, we're well aware that your business requires expertise in legal matters and filing of paperwork. In every case, we understand what is important for you – to provide a lending experience to your customers that is both simple and transparent.
We offer title and mortgage staffing solutions to a wide range of financial banking and non-banking institutions, paying special attention each business's unique requirements. Our mortgage recruiters understand the need for reliable, experienced, and talented individuals at every level in the Title and Mortgage industry.
From finding title searchers, technologists, to analysts, funders, and senior agency managers, our mortgage staffing agency has a reputation for placing the right talent for the right job at the organization best suited to their skill set. We take pride in our process because we recognize that, more than anything else, our success is tied to the success of our client partners.
Stay Ahead of Your Competition with Our Staffing Solutions
Unlike other staffing agencies, we have top-quality talent AND a commitment to earning your long-term trust. Our competent professionals are capable of satisfying all manner of specializations, including:
Your entire process has been such a positive and professional experience for me. Your company and your team have been AMAZING. I feel that you genuinely care about my career and aspirations, and your attention to detail has been superb. I can't say 'thank you' enough for the amazing hiring experience.
Our IT team has to keep up with the constant demand for rapid deployments and complex solution implementation. The team at CGT Staffing has been a valuable partner in providing continuous assistance across a variety of projects.
Simply put, CGT Staffing is comprised of good people. They invest the necessary time in getting to know their candidates, both professionally and personally. They truly understand how to match the right people with the right opportunity. It is a refreshing pleasure working with them.
We are currently facing a two million-person shortage in Cybersecurity, so having access to qualified candidates that are a fit to my organization's culture is a huge differentiator for my program. CGT Staffing has proven time and again that they can deliver where others fall short.
CGT Staffing has been instrumental in our national expansion, finding niche "needle in a haystack" hires with speed and efficiency. As a tech startup in the northwest, it's imperative that we move quickly. CGT Staffing was able to do exactly that. I highly recommend them!
CGT Staffing has collaborated with me for more than three years, assisting in staffing software specialist positions. The team has consistently provided us with personalized attention, going above and beyond to understand the unique skill set for each role. We've seen great success as a result of those efforts.
The team at CGT Staffing is a sharp, articulate group with high emotional IQ and good business sense. They're committed to building relationships of substance with their clients to better understand the business needs they're working to satisfy. Their obvious passion for their work translates to success.