Understanding the Engineering Requirements of Today
Most engineering staffing agencies limit themselves to fulfilling your job needs. We strive to go beyond that. We don't just analyze the recruitment trends of every industry that we support; we are committed to acquiring current and in-depth knowledge of the industry itself.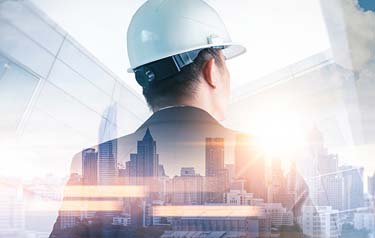 Engineering is constantly evolving the world over. Every industry, whether chemical, mechanical, or civil, is subject to constant evolutions – a far cry from the days of simple CAD design. Where would Product Lifecycle Management be without technological advances?
The best engineering organizations will always revolve around IT professionals. Why? Not only can they increase the efficiency of an engineering department, they can play a considerable role in reducing your costs. Use of technology streamlines the manufacturing process and reduces the cost of expensive prototyping.
We pride ourselves on our industry insight. We're different because we're focused on your future as well as our own.
Value Added Over Other Engineering Staffing Agencies
Electrical and mechanical engineering requires the constant support of IT professionals. Computational Fluid Dynamics (CFD) is an integral part of nearly all engineering fields. The applications of IT are limitless, from basic alterations to advanced design testing software and more:
Product Lifecycle Management
Computer-Aided Engineering
Your entire process has been such a positive and professional experience for me. Your company and your team have been AMAZING. I feel that you genuinely care about my career and aspirations, and your attention to detail has been superb. I can't say 'thank you' enough for the amazing hiring experience.
Our IT team has to keep up with the constant demand for rapid deployments and complex solution implementation. The team at CGT Staffing has been a valuable partner in providing continuous assistance across a variety of projects.
Simply put, CGT Staffing is comprised of good people. They invest the necessary time in getting to know their candidates, both professionally and personally. They truly understand how to match the right people with the right opportunity. It is a refreshing pleasure working with them.
We are currently facing a two million-person shortage in Cybersecurity, so having access to qualified candidates that are a fit to my organization's culture is a huge differentiator for my program. CGT Staffing has proven time and again that they can deliver where others fall short.
CGT Staffing has been instrumental in our national expansion, finding niche "needle in a haystack" hires with speed and efficiency. As a tech startup in the northwest, it's imperative that we move quickly. CGT Staffing was able to do exactly that. I highly recommend them!
CGT Staffing has collaborated with me for more than three years, assisting in staffing software specialist positions. The team has consistently provided us with personalized attention, going above and beyond to understand the unique skill set for each role. We've seen great success as a result of those efforts.
The team at CGT Staffing is a sharp, articulate group with high emotional IQ and good business sense. They're committed to building relationships of substance with their clients to better understand the business needs they're working to satisfy. Their obvious passion for their work translates to success.