Enhancing Your Sales and Marketing with the Right Personnel
Combining technology with marketing strategies is important for the success of your business in today's dynamic and competitive market. More businesses, across a range of industries, are hiring IT professionals to satisfy their marketing needs.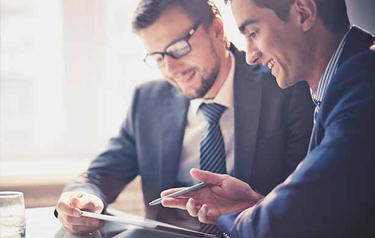 IT professionals can implement technology to improve your marketing strategy at the development stage, in testing, and in execution. Even traditional sales strategies are incorporating more technology than ever before, as many businesses have discovered that increased use of technology increases efficiency and allows a sales team to focus on the core of its responsibilities.
While most staffing firms work only to provide what you ask and little else we utilize industry knowledge and long-term insights to provide you more. Sales is the most competitive and dynamic part of your business. We seek to supplement your sales force with IT professionals capable of giving your business the competitive edge it requires. We recognize that your success is paramount to our own.
Increasing the Efficiency of Your Marketing and Sales
Technology enables you to bring your marketing strategies to market faster than ever before. Likewise, your business requires automated marketing campaigns to remain competitive, allowing your message to penetrate the widest possible audience. The following are our areas of focus:
Your entire process has been such a positive and professional experience for me. Your company and your team have been AMAZING. I feel that you genuinely care about my career and aspirations, and your attention to detail has been superb. I can't say 'thank you' enough for the amazing hiring experience.
Our IT team has to keep up with the constant demand for rapid deployments and complex solution implementation. The team at CGT Staffing has been a valuable partner in providing continuous assistance across a variety of projects.
Simply put, CGT Staffing is comprised of good people. They invest the necessary time in getting to know their candidates, both professionally and personally. They truly understand how to match the right people with the right opportunity. It is a refreshing pleasure working with them.
We are currently facing a two million-person shortage in Cybersecurity, so having access to qualified candidates that are a fit to my organization's culture is a huge differentiator for my program. CGT Staffing has proven time and again that they can deliver where others fall short.
CGT Staffing has been instrumental in our national expansion, finding niche "needle in a haystack" hires with speed and efficiency. As a tech startup in the northwest, it's imperative that we move quickly. CGT Staffing was able to do exactly that. I highly recommend them!
CGT Staffing has collaborated with me for more than three years, assisting in staffing software specialist positions. The team has consistently provided us with personalized attention, going above and beyond to understand the unique skill set for each role. We've seen great success as a result of those efforts.
The team at CGT Staffing is a sharp, articulate group with high emotional IQ and good business sense. They're committed to building relationships of substance with their clients to better understand the business needs they're working to satisfy. Their obvious passion for their work translates to success.