Protecting Information Doesn't Have to Be Constrained by Hiring Budgets
Cybersecurity is a billion-dollar industry, requiring specialized experts and rigorous skill sets. As such, it can often be a challenge for businesses to find (or even engage) a full-time CISO and a dedicated, full-time security support team. Even so, there is more to consider than budgetary constraints alone.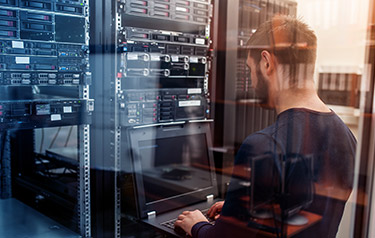 Businesses often have to allocate significant time and effort to staff their Cybersecurity positions. In the same vein, the potential risks of employee turnover remain ever-present. Considering the challenges of sourcing, screening, and onboarding technically skilled professionals, how can a hiring manager possess the requisite background and acumen to make such critical decisions, especially if Cybersecurity is not a core focus of your business?
As a result of the seismic shift to a remote workforce in the wake of the COVID-19 pandemic, coupled with the ongoing trend of cloud computing, CGT Staffing has developed a comprehensive vCISO service to manage your Cybersecurity needs. Our full-service approach and experienced Cybersecurity experts allow us to deploy not only a vCISO, but also Cybersecurity resources capable of performing operational tasks to improve your overall Cyber hygiene – identifying gaps in your existing security infrastructure, proposing recommendations to remediate those gaps, and other similar efforts. Using the same talent pool, we can even offer permanent, contract-to-hire, or temporary talent for any Cybersecurity staffing needs you may have, including remote Cybersecurity roles.
Understanding Our vCISO Services

The objective of CGT Staffing's national-level vCISOs and support team is to establish, manage, and develop your Cybersecurity program. Our consultants are well versed in compliance with regulatory and industry standards such as NIST Cybersecurity Framework, NIST 800 series Special Publications (i.e., 800-53, 800-171, etc.), GDPR, HIPPA, GLBA, PCI DSS, and others.
We achieve these objectives by:
Understanding Your Business
Providing Cyber Security Staffing
Managing Cybersecurity & Cyber Risks
Assessing Your Technical Infrastructure
Evaluating Your Environment
Assuring Cybersecurity Compliance
Maintaining Core Cybersecurity Operations
How Does the vCISO Model Work?
CGT Staffing's vCISO approach revolves around four (4) key areas. While the specifics of each engagement(s) will vary based on the needs of your business, our proven approach provides the foundations for establishing, maintaining, and maturing your Cybersecurity posture. The approach includes:
Assessing Cybersecurity Risks
Our vCISO experts invest time and effort in developing an assessment of your current Cybersecurity capabilities relative to accepted industry standards and best practices. The assessment phase allows the vCISO to identify any potential gaps or vulnerabilities in your current Cybersecurity infrastructure and activities.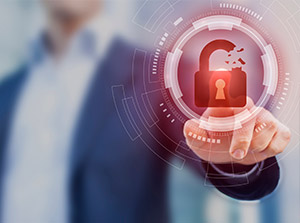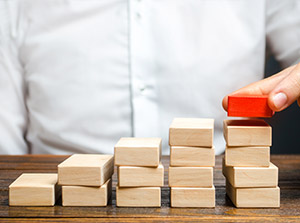 Prioritizing Cybersecurity Gaps
Once the assessment phase concludes, the vCISO prioritizes the gaps identified based on their urgency. Working with both internal and external stakeholders as necessary, we help you prioritize the remediation of the Cyber risks posed by the identified gaps.
Developing Cybersecurity Strategic Roadmap
Based on the prioritized gap analysis, the vCISO develops a Cybersecurity strategic roadmap that identifies capability improvements over the short-, middle-, and long-term. The strategic roadmap can be socialized with executives and stakeholders to obtain buy-in and support for the vision articulated in the roadmap.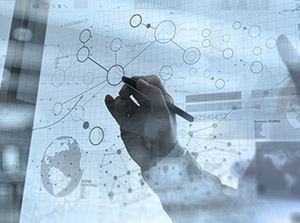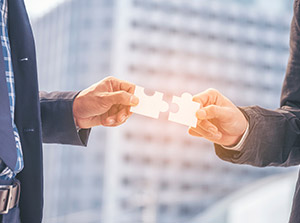 Implementing Comprehensive Cybersecurity Programs
With the strategic roadmap as a foundational basis, the vCISO helps develop a comprehensive Cybersecurity implementation plan, including milestones and resource allocation. The implementation plan can be used to establish budgetary resource needs. Additionally, CGT Staffing can help you identify experienced resources to help support, maintain, and develop your Cybersecurity practices.
Our vCISO services can be extended as necessary to include a range of other services, including planning and developing company-wide Cybersecurity communications, or Cybersecurity resource recruiting for part-time or full-time staff. In addition, you may choose between full-time or part-time vCISO services, based on what suits your business' needs.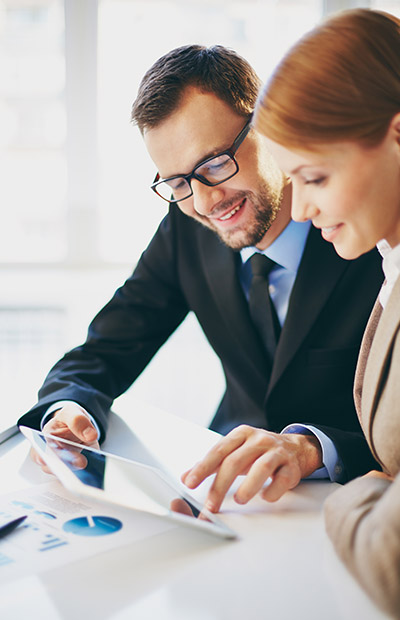 What to Expect from Our vCISO Consultants
The vCISO offering is designed to be flexible and can be readily tailored to meet your specific business needs. Any Cybersecurity practice is based on sound risk management practices, mindful of governance or operational requirements. Governance relates to policy and procedural development and maintenance. Operational activities tend to be more technical in nature. In combination, these two (2) functions provide Cybersecurity and Cyber risk management capabilities such as:
Establishing, maintaining, and expanding these capabilities is fundamental to a successful Cybersecurity program. Based on the guidance provided by the vCISO, CGT Staffing's experienced Cybersecurity recruiters can help you identify, screen, and deliver Cybersecurity professionals to satisfy all such roles.
Why Choose Us?
Resumes and certifications often have very little to do with a candidate's real-world experience and performance. As a national, full-service Cybersecurity recruitment agency with extensive Cybersecurity consulting experience, there are several unique advantages that CGT Staffing offers modern businesses, including but not limited to:
To speak to a vCISO consultant or a Cybersecurity recruiter, reach out to us today.
Your entire process has been such a positive and professional experience for me. Your company and your team have been AMAZING. I feel that you genuinely care about my career and aspirations, and your attention to detail has been superb. I can't say 'thank you' enough for the amazing hiring experience.
Our IT team has to keep up with the constant demand for rapid deployments and complex solution implementation. The team at CGT Staffing has been a valuable partner in providing continuous assistance across a variety of projects.
Simply put, CGT Staffing is comprised of good people. They invest the necessary time in getting to know their candidates, both professionally and personally. They truly understand how to match the right people with the right opportunity. It is a refreshing pleasure working with them.
We are currently facing a two million-person shortage in Cybersecurity, so having access to qualified candidates that are a fit to my organization's culture is a huge differentiator for my program. CGT Staffing has proven time and again that they can deliver where others fall short.
CGT Staffing has been instrumental in our national expansion, finding niche "needle in a haystack" hires with speed and efficiency. As a tech startup in the northwest, it's imperative that we move quickly. CGT Staffing was able to do exactly that. I highly recommend them!
CGT Staffing has collaborated with me for more than three years, assisting in staffing software specialist positions. The team has consistently provided us with personalized attention, going above and beyond to understand the unique skill set for each role. We've seen great success as a result of those efforts.
The team at CGT Staffing is a sharp, articulate group with high emotional IQ and good business sense. They're committed to building relationships of substance with their clients to better understand the business needs they're working to satisfy. Their obvious passion for their work translates to success.