The pandemic caused workplaces to make wholesale changes to conventional workplace protocol, including dress codes. However, the shift towards less formal attire in workplaces was already underway in many offices before COVID-19. Even internationally recognized investment and banking firms had previously relaxed the conventional outfit requirements of the dark suit and tie.
In so doing, the idea was not to create a sense of informality but to encourage and nurture creativity and individual autonomy, comparable to a decentralized recruitment model. All that may be about to change, however, thanks in part to the pandemic, as well as to workplaces finally embracing the long-awaited return to "normal". Find out more below.
Businesses follow different dress guidelines according to the nature of their transacted business and the type of principal client or clients with which they associate. Banks have a more formal dress requirement than an advertising agency, for example. Here are some of the most common dress codes in a business setting:
Business Formal Dress Code
A business formal dynamic typically centers on a three-piece or two-piece suit or other formalwear. It also usually requires a tie. It may require women to wear formal pantsuits or knee-length skirts paired with a formal shirt and blazer. Formal shoes are mandatory for both genders.
This protocol is usually favored by businesses like banks, lenders, or investment firms, meant to reflect a high degree of professionalism and acknowledge the high-value transactions with which these organizations deal. A sloppy look may prove counterproductive.
Business Casual Dress Code
A business casual code often eschews the most formal elements of dress; namely, a tie. However, men will still need to wear dress pants under an oxford or polo shirt. Women may need dress pants, skirts, and blouses along with an outfit that still covers the knees. This code is more relaxed when it comes to footwear as well, though flip-flops, sneakers, and tennis shoes are expressly forbidden. The overall effect is still professional with an air of casual cleanliness.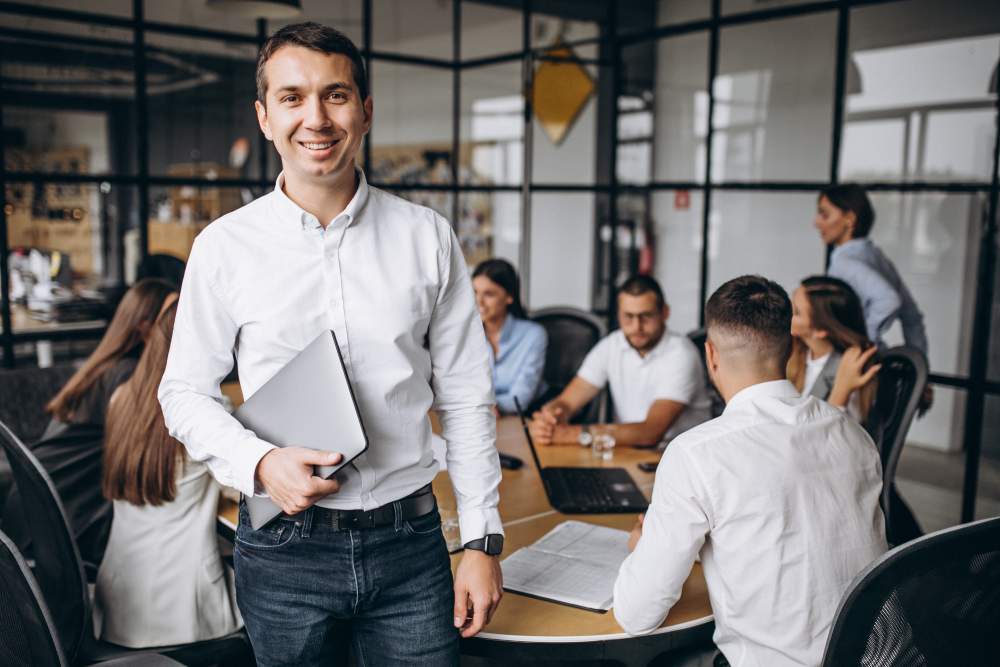 Smart Casual Dress Code
This code is usually less formal than a business formal or business casual, however, it still requires well-fitted, appropriate clothing. It mixes elements of formal wear with more casual clothing. The overall effect is still sharp and professional, instead of being entirely laid back.
Semi Formal Dress code
Semi-formal guidelines are usually a lot more relaxed than any of the above. Businesses that have adopted this protocol encourage workers to be expressive with their clothing, allowing greater flexibility for the application of semi-formal clothing and accessories. Employees may be permitted to wear less subdued colors and may be encouraged to express themselves while retaining a sense of workplace continuity.
Essential Services Workers May Find the Transition Easier
It is important to note that not all employees have been working remotely. Even during the pandemic, certain classes of workers were required to work from a centralized location.
Furthermore, the nature of their jobs made remote work impossible. Alternatively, their being subject to a furlough or layoff would have adversely impacted their employer as well as those other businesses depending on that employer.
Six Key Ways to Restart and Reinforce an In-Office Dress Code
As it related to workplace dress, the COVID-19 pandemic threw all conventions out the window. For the better part of the past two years, many employees have been working remotely. Now, with workplaces finally returning to a close approximation of the pre-pandemic era, businesses are also keen to revert to more familiar workplace practices.
Despite a large-scale return to normalcy, it would be short-sighted to assume that workforces will be quick to adjust, even with something as simple as a semi-formal dress requirement. Why? Because, over the last 18 months, workers all over the world have grown used to remote work. The shift from sweatpants to formal trousers or pants may be a lot tougher than many employers realize. The following may be helpful in easing the transition:
Explain (or remind) workers why the necessary dress code matters.
Build a dress guideline that reflects both brand ethos as well as business goals.
Offer clarity on different requirements for "back office" and customer-facing workers.
Offer some flexibility to ensure employees are comfortable and don't feel restricted.
Be fair to workers that have to dress according to ethnic or religious traditions.
Remain consistent in the application of all dress code requirements (allowing for reasonable exceptions).
Employers must remember to maintain a balance between professionalism and authoritarianism. Presenting an uncompromising culture on dressing can often impact the effectiveness of talent acquisition strategies, since candidates may be put off by what seems like unnecessary restrictions. Discrimination or bullying based on dressing or appearance must immediately be addressed through a workplace investigation process.