The domestic labor market continues to remain tight despite the efforts of the Federal Reserve to slow accompanying inflation rates. As per the Job Openings and Labor Turnover Survey (JOLTS), 10.3 million jobs were available in October. This elevated number in the midst of an economic slowdown implies that the labor market is likely to remain tense for quite some time.
The disequilibrium of labor supply and demand has given employees greater leverage to seek higher wages, which has further accelerated inflation. Organizations are in desperate need of labor shortage solutions.
Though the COVID-19 pandemic is slowly receding, economists believe that the current employment challenges aren't going to be resolved any time soon. Accordingly, businesses around the world must revisit their recruitment strategies to fill their vacant positions and realize their business goals in this tense labor market, leveraging talent acquisition best practices.
Labor Shortage Solutions: How to Cope with the Crisis?
Many businesses have started rolling out attractive incentives, among them signing bonuses and higher hourly pay rates in order to close the gap between personnel demand and supply of labor.
Keeping in mind that there is no one-size-fits-all, below are a few solutions that can help combat the ongoing personnel shortage within your business. Let's explore these:
Raise Your Pay Scale
Start by reassessing your budgets to see if you can revise wage and benefit offerings. When a potential candidate is offered a higher hourly wage, they might be less inclined to consider a job with your competitor.
It is understandable that not every business can raise employee wages. In that case, you may want to consider raising your prices in order to support a necessary wage increase.
Introduce Employee Referral Program
Consider introducing an employee referral program to fill a critical job opening. With an employee referral program, you can tap into your team's networks to identify a skilled candidate that is also a good cultural fit. In this fashion, the recruiting process is shortened, thereby reducing the cost of supporting a hire. Referral hires also tend to have greater job satisfaction and subsequently, to stay with a company longer.
Referral programs can even involve company stakeholders, retirees, and families of your current employees. Once you have successfully found a candidate that is culturally and functionally qualified and is officially hired, offer the employee who facilitated the referral a cash incentive or referral bonus.
Embrace Flexibility
In the midst of addressing immediate personnel shortages, it's natural to lose focus on your most valued employee. To prevent losing any current talent, listen to your team!
Since employment trends and employee behavior have been altered by the COVID-19 pandemic, most employees now prefer flexibility generally. Just as incidents of insubordination at work are a pressing concern, so too is work-life balance. Therefore, consider offering the flexibility of working remotely or, if that's not possible, of developing a hybrid working model. Conduct a survey to determine what flexibility your employees desire and accommodate them accordingly, within reason. This will help boost retention.
Offer Daycare Incentive
As per the Cost of Care Survey 2022, 72%of parents surveyed say that they spend ten percent or more of their income on recurring child care. This figure is anything but affordable! Consequently, instead of going back to work or looking for new jobs, most parents prefer staying home in order to save on daycare expenses.
Your ideal candidate could be sitting at home because they can't afford the daycare cost. With incentives such as on-site daycare and backup care and daycare tuition reimbursement, it's possible to both attract and retain those employees who have kids.
Make Employee Training Part of the Culture
It is not just new hires who need training. As technology is advancing and new products and services are introduced every day, your employees need to be trained for what's coming in order to stay ahead of the competition.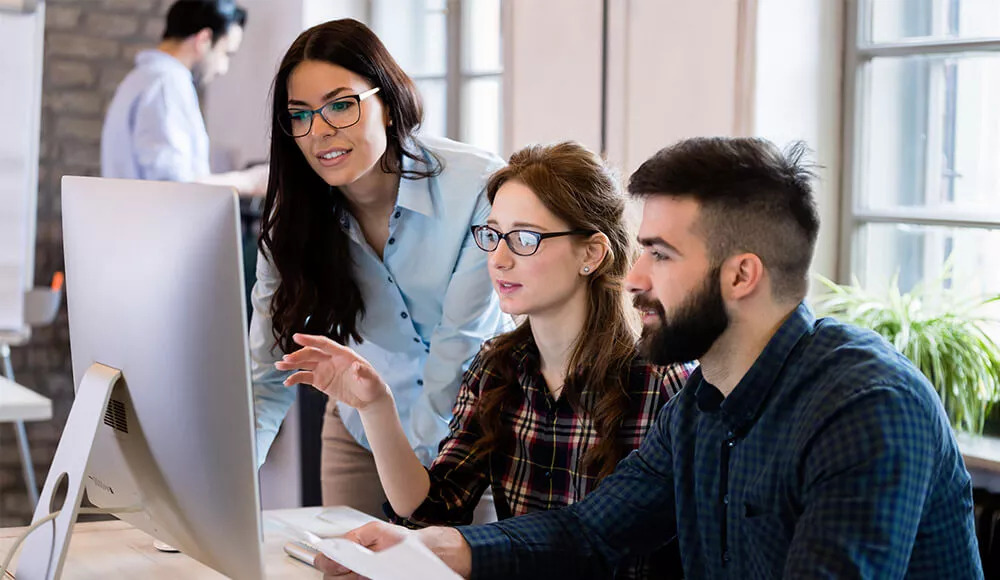 With ongoing training and access to relevant material, you can keep your employees engaged. This will empower them to feel more confident in their roles. Businesses that support their employees in the course of their professional development are more successful in retaining their best talent than those who do not.
Infuse Diversity in Recruitment
Businesses may adopt centralized and decentralized recruitment strategies at their discretion, but if they fail to embrace diversity, they will likewise fail to attract potential candidates. Infusing diversity into your recruitment process means eliminating conscious and subconscious biases in hiring, compensation, and promotion.
More than three out of four employees and job seekers have cited diversity as a critically important factor when evaluating an employer. As a company evolves into a more diverse and inclusive workplace, the organization inherently adopts a more refined approach to tackling challenges and exponentially.
Revise Your Definition of Success
Outdated performance evaluation strategies can be counterproductive. For one thing, you could end up sabotaging your organization's employee retention efforts if you hold people accountable for their past behavior while trying to improve their current performance.
A primary labor shortage solution is to reevaluate how you define and measure success. It must be a combination of securing employee satisfaction in tandem with quantifiable results. The effort you put into rewarding and supporting your employees will go a long way toward retaining them.
Conclusion
While several factors have led to the ongoing labor shortage, it is up to organizations to re-examine their recruitment strategy and modify their approach to attracting new talent and retaining the best current talent. Whether you recruit internally or work with the best temp agency in Pittsburgh, being considerate of your employees as you employ these labor shortage solutions can help you overcome the ongoing tightening of the labor market.