Recruiting top talent to satisfy new and open roles is often the defining feature of any organization. As a result, companies are constantly evolving their recruitment and talent acquisition strategies, refining primitive techniques and sharpening their approach to hiring. Consider some eye-opening statistics
72.8% of employers find it challenging to locate skilled candidates
45% of employers find it challenging to identify employees with the talent and skills required for their organizations
On average, it takes 27 working days to acquire a new hire
55% of job seekers who read a negative review about an organization decide not to apply
Those enterprises following old best practices for formulating a talent acquisition strategy are well served to reconsider their approach. Unfortunately, there is no one-size-fits-all approach and you most certainly cannot stick to a talent acquisition strategy template. That's because every business necessitates specific staffing requirements to satisfy its unique mission and business goals.
Explore the following innovative ideas for talent to improve your talent acquisition strategy:
Build an Employer Brand
In order to attract top talent, it's critical to develop an attractive employer brand. A compelling employer brand enables outsiders to understand the vision, culture, and mission of a company. As a matter of course, most job seekers research the company's reputation and its employer brand before taking any step towards applying for a role at that company.
83% of the millennials are actively engaged in an organization, employer or otherwise, that fosters an inclusive culture.
The importance of brand identity should not be underestimated. Encourage your most trusted employees to share elements of their professional lives on social media to give potential candidates a sneak peek into your company's culture identifying and cultivating unique opportunities for building an employer brand is critical to capturing the attention of potential job seekers.
Make Retention Your Focus
Employee retention is an issue that keeps many employers awake at night. It goes without saying that heavy employee turnover is a significant waste of time and resources. In conjunction with the acquisition, every HR department should place equal emphasis on retention. Combined, these two considerations are the primary ingredient in making an organization's recruiting process a success and finding better talent.
As a matter of course, ensure that every candidate is well-versed in the following aspects of any job opportunity:
Compensation and benefits
Training and development
Opportunities for a one-on-one meeting with managers (CEO, C-suite, hiring managers, etc.)
Annual raises and bonus structure
Performance appraisal process
Promotional outlook
Channels for delivery of feedback
If you are seeking candidates through a staffing agency, your partners at the local employment agencies must be versed in these processes as well.
Be Agile and Flexible
Don't set your talent acquisition strategy framework in stone. It should always be evolving based on changes in the marketplace openings at competitor organizations, graduation rates, external economic influence, and more. In light of these changes, you might have to redefine the job description for a particular role.
Instead of hiring reactively, make your talent strategy proactive. The most effective way to do this is by conducting a meeting with your hiring team and adopting an agile approach to talent acquisition, ensuring you are maintaining a full talent pool at all times.
Closely monitor your talent pipeline and take necessary measures to ensure that the process is operating smoothly. For instance, figure out what recruitment channels (social networks, job boards, career page) yield the best results for the company. In so doing, you might quickly determine how to segment these channels to attract which of these both entry-level employees and senior management talent.
Engage All the Stakeholders
Another way to quickly sharpen your recruiting efforts is to determine the various stakeholders needed throughout the talent acquisition process. Typically, these are the individuals involved in different stages of the recruiting funnel: HR, recruiters with proven talent acquisition skills, hiring managers, a few employees from the concerned department (who can serve to vet potential talent), and the candidates themselves.
It's critical to keep all concerned parties in the communication loop. In the event you do encounter bottlenecks during the recruitment process, it's critical to gather all the necessary stakeholders to identify the problem and reevaluate the situation with your end goals. It helps tremendously if the role of each stakeholder is predefined. This keeps the process moving and empowers each person to operate proactively.
Most critical of all, don't keep your candidates in the dark! At times, projects stall. It is a part of the process, but that does not mean it can be used to validate non-communication on any level.
Leverage Technology
When recruitment software and other technologies in all stages of the talent acquisition strategy are leveraged, the process becomes more objective. Identify the software and tool that might best automate certain processes for your own organization.
Using a combination of Big Data and AI, companies can reduce bottlenecks and other unnecessary headaches. Consider the following resolutions:
Tapping into cloud-based data to develop a more accurate parsing of the applications of your top talent potential.
Leveraging AI to simplify and summarize candidate information across multiple social media outlets.
Utilize data beyond the visual range to predict multiple scenarios ahead of time
Promote Internal Mobility
Internal mobility is always a great motivational tool. It's possible you already have the best talent pool for your organization's needs. You need to identify your top performers and leverage their special skills where they can be best applied. This efficiency eliminates the need to reach out to telecommunications headhunters or any other industry-specific recruiting agencies. It will streamline the hiring and onboarding process as well.
Among the principal reasons employees consider leaving their current job is to expand their knowledge and better utilize their strengths. In that respect, internal mobility goes a long way toward reducing employee attrition. Promoting an existing employee via internal channels is seldom unfavorable for an organization, especially in terms of reducing the cost to fill job vacancies.  More often than not, dedicated internal employees are attuned to company culture and protocol and are heavily invested in the ongoing success of the business.
The most efficient way to harness the existing talent is to build an internal mobility program. Share open positions internally. Offer mentoring programs and learning opportunities to your employees.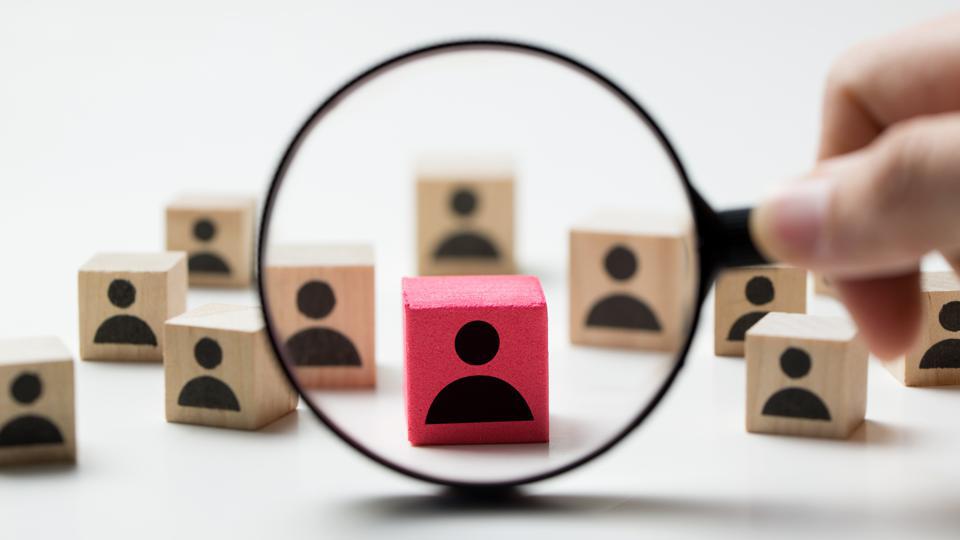 Improve the Candidate's Experience
Happy candidates become happy employees. A perfect candidate experience may not exist, but you can always improve it by continually refining your recruiting efforts.
Candidate experience refers to the combined perception of the past, current, and potential future candidates in an organization's recruiting pipeline. This experience is molded by the behaviors, attitudes, and sentiments of candidates throughout the recruiting, screening, interviewing, and onboarding processes.
A positive candidate experience makes offer acceptance (and subsequent candidate referrals) more likely. A negative experience, on the other hand, can cost you your potential hire and a few others.
Here are some tips to improve the experience:
Communicate with each applicant
Provide the candidate with a wide-scale view of your organization and outlook
Collect feedback and use it to refine your process
Work mindfully to make any rejection less painful
Raid Your Competitor's Talent
This approach can save you in the most desperate times; it's critical to make it a cornerstone of your talent acquisition strategy. When you hire great talent from your competitors, your organization becomes immediately better and more insulated.
All big firms do it. Famously, Uber adopted this strategy by taking test drives with its competitor's drivers. Uber subsequently offered them a bounty referral bonus on joining the firm.
Facebook is another example. The social media giant targeted Google employees with generous salary offers. Develop a competitive and creative strategy for your own organization, even if it is a mortgage staffing agency.
Invest in Diversity, Equity, and Inclusion
DEI doesn't just bring value to an organization but it's also an effective approach to attracting outstanding new talent. Seventy percent of job seekers want the company they are applying for a job at to demonstrate a commitment to diversity and inclusion. Being DEI-inclusive also demonstrates that your organization prioritizes retention and you believe in creating an all-inclusive, equitable, and strategic hiring experience.
Partner with Local Universities
One of the most underappreciated talent acquisition best practices is building a pool of potential candidates by partnering with educational institutes. Big names like IBM partnered with universities such as Virginia Tech, The University of Notre Dame, and Florida State University to provide them access to its systems for research and teaching purposes. Instead of finding candidates or waiting for them to apply to open positions, IBM cultivates relationships with applications. This approach allows the company to attract the top candidates right after their graduation. Your organization can benefit from this approach too!
Final Words
Every organization defines a successful hiring formula differently. Some of the ideas above may not apply to your organization's hiring needs. No matter what your industry, healthcare, or engineering, the ultimate goal of the talent acquisition process is to identify, attract, and secure the best individuals for your organization. Providing a great experience to everyone who is involved in the process is a considerable added benefit and a specialty of niche healthcare or engineering recruiting firms.
Frequently Asked Questions
What is talent acquisition?
Talent acquisition is the process of identifying and acquiring skilled workers for meeting organizational needs. You can provide new and existing employees with the necessary training and opportunities via talent acquisition initiatives.
What is a talent acquisition strategy?
An acquisition strategy is a key component of any workforce or human resource management function. It refers to a strategic approach when sourcing new candidates for roles that are currently open or are likely to open in the near future. The right strategy (accompanied by careful planning) can help businesses source, hire, and onboard the kind of candidates they need the most.
Generally speaking, these candidates have talent that can prove a valuable addition to any workforce. A strategic approach to acquiring talent usually works out far more efficiently than a generalized or conventional approach. This is typically true of all types of roles, from technical skills like information security to difficult-to-quantify talent like potential business leaders. Strategically acquiring and onboarding talent (in tandem with an employee retention strategy) ensures a business has fewer skill gaps as well as the talent pipeline to meet skill needs as they emerge.
What are the best talent acquisition strategies?
Comprehensive talent acquisition is comprised of the following:
Constantly-evolving candidate experience
Promotion of internal mobility
Focus on employee retention
How to develop a talent acquisition strategy?
A talent acquisition strategy is built at the intersection of well-defined business goals, leverage of data and marketing for creating better acquisition material, expanding outreach strategies, and a persistent focus on employer branding.
There is rarely a one-size-fits-all strategy to follow when looking to acquire new talent. The strategy can differ based on a number of variables including but not limited to:
Nature of business.
Nature of role.
Workplace culture.
Hiring budgets.
Local talent pools.
Competitive intensity hiring.
Hiring partners like a staffing agency.
Key business needs for roles and skills.
The strategy will require formulation but is almost never a static approach. Like any other business function, recruiters will have to gather information, analyze performance, test new ways, and identify areas for improvement. However, one thing will usually remain constant: streamlining the hiring and onboarding for greater success. The right strategy will not simply connect you with talent, but also ensure you can integrate them into the workforce as seamlessly as possible.
What is the purpose of talent acquisition?
Its purpose is to find the right people for the positions best suited to their unique skill sets. Instead of simply filling open roles, a strong talent acquisition team considers what career path might exist for every potential candidate within the organization. A sound process ensures that the people hired are empowered to become managers and leaders] within the organization.
What is the difference between recruitment and talent acquisition?
Recruitment refers to filling vacancies; talent acquisition is an ongoing strategy of finding specialists, leaders, and future executives for the organization. It focuses on long-term human resource planning by searching for an appropriate candidate for the position requiring a specific skill set.
How do I apply a talent acquisition strategy?
Developing a talent strategy can look different for each business, even businesses directly competing with each other in the same niche and over the same pool of talent. There can be any number of variables specific to one business that may not exist in a comparable one.
However, applying one usually involves:
Upgrading and standardizing hiring policies.
Reviewing benefits and compensation structures.
Developing a stronger employer brand and value proposition.
Monitoring the hiring process to identify bottlenecks.
Integrate candidate or applicant management systems.
Add more ways to gather candidate feedback.
Focus on a strong candidate experience right from the get-go.
How does talent acquisition strategy impact a company's culture?
This can happen in several ways. But the most common (and most desired) result of a good talent acquisition plan is that businesses can onboard the right talent for the right role. In other words, ideating and applying the strategy can help create a culture of competence, backed by talented workers added to the workforce.
Of course, this in turn creates higher expectations from the candidates and a business onboards subsequently. Over time, the accumulation of talent can create a high-performing, efficient, and goal-focused culture.