Today's talent market is far tighter than it was a few years ago. IT talent, in particular, is in increasingly high demand across industries. Moreover, certain fundamental recruiting mistakes can put businesses at a disadvantage when it comes to meeting their talent needs, as shifts in employee behavior, aggressive hiring, and changing market trends dictate that employers must be on-point when it comes to IT recruitment. While the specifics may vary from business to business, talent acquisition best practices should center on an awareness of several common mistakes made by many organizations. These mistakes include the following:
Relying Heavily on External Hiring
Many businesses with centralized recruitment structures, especially those focused on engaging IT talent, rely on external hiring by default. However, this may not always be the right approach. Instead, employers should discern when there is a pressing need to hire externally, and when they can meet any talent gaps with internal upskilling. A firm's existing workforce can be a boon if the right skill enhancement and enrichment opportunities are leveraged. This, in turn, can help businesses meet emerging talent gaps far more efficiently than resorting to external hiring in every case.
Only Using Internal Upskilling to Meet Key Gaps
In contrast to a heavy reliance on external recruitment, businesses can also fall into the trap of depending too much on upskilling. While most employees will appreciate the opportunity to learn new skills or improve their existing skillsets, promoting an internal candidate may not always be an effective approach. As such, businesses must develop a deeper understanding of their open IT roles. They must then use this understanding to make informed decisions as to whether or not an existing employee can be upskilled to fill an open role, or whether an external hire would be a more effective strategy.
Mapping Business IT Talent Needs Inaccurately
Too many businesses are reactive in their approach to hiring new IT talent. While reactivity might prove useful in the short term, employers must take a longer view in order to match their IT needs to future business goals and strategies. Business growth depends heavily on having the right talent in the right role at the right time. With IT dominating the modern workplace, this is an even more sensitive consideration. To make the most of hiring budgets, each position opened or created should be done so with the purpose to contribute to the overall business roadmap, including change management and strategic growth. Otherwise, a business might quickly end up with too many temporary employees that contribute little lasting impact over the long term.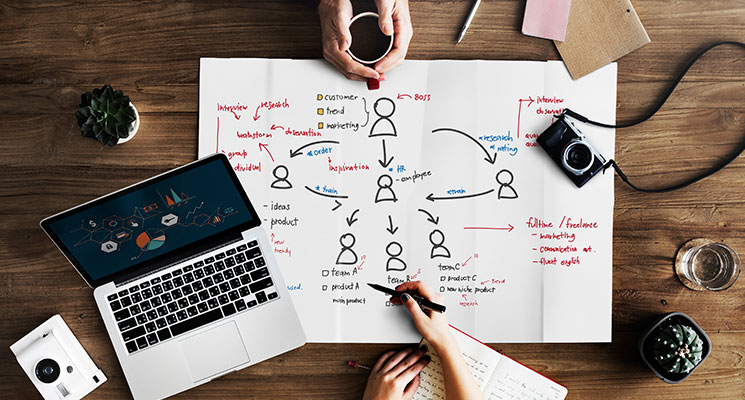 Limiting Talent Pools to Top-Tier Colleges and Employers
Hiring bias is a pitfall to which many employers fall victim despite their best efforts. Bias often leads to homogenized workforces, limiting agility, adaption, and innovation. In IT hiring, this often manifests as a preference for candidates who have worked at recognized brands or graduated from top-tier institutions.
Modern businesses limit themselves to a specific IT talent pool. There is no denying the vast professional exposure that many candidates from top employers or universities possess, but they are hardly the sole IT talent pool on which employers should focus. Due in large part to remote working models and smarter hiring practices, businesses can access global talent pools and source candidates that are equally competent; and in many cases, hiring these IT professionals could prove just as useful and far more cost-effective. At the very least, businesses should consider conducting a workplace investigation to identify and address any bias that could be impacting IT hiring practices.
Allowing General Recruiters to Handle Technical Hiring
The biggest mistake businesses make in terms of IT recruitment is relying on a general recruiter to identify a great technical hire. While internal recruiters may occasionally onboard a great candidate, the chances of engaging a poor hire are substantially elevated. This does not imply that generalized recruiters are incompetent; they simply do not have a deep technical understanding of specialized IT roles. Certainly, they may still prove adept at hiring great workers for sales, finance, or managerial roles, but when it comes to hard technical skill requirements, specialized recruiters are usually the most prudent move.
Businesses should at least look into working with local specialized recruiting services, such as tech staffing agencies in Austin Texas, Pennsylvania. This increases their chances of making a good hire as well as spotting a bad hire early on. Otherwise, employers will see an inefficient outcome from each hiring effort and may quickly see the costs of both hiring and employee turnover becoming unsustainable.