Workplace safety, a healthy office dynamic, and competitive remuneration all combine to make an ideal environment for talented employees. It increases the chances of attracting the best talent and improves employee retention. However, adopting an employee-centric approach is what elevates a good office to a great one.
Why Is an Employee-Centric Workplace Important?
Small businesses flourish with the benefit of a good team and hardworking employees. In startup culture, administrators and managers need to make employees the primary focus. The future of such a company relies on the expertise, problem-solving abilities, and hard work of these professionals, which is why an employee-centric workplace is essential. Even well-established businesses understand the importance of retaining their hardworking, talented employees.
For that reason, they do everything in their power to make sure their top performers are content – competitive salaries, job perks, and frequent appraisals, and rewards – everything that ensures retention of their employees is a priority to them.
An employee-centric workplace ensures that the workers remain productive and dedicated, enabling the business to achieve sustainable growth.
4 Strategies to Create an Employee-Centric Workplace Culture
Whether a company hires employees through a staffing agency or another recruitment process, choosing the right candidates for a business is essential. However, once they are hired, making the workplace safe and accommodating for them is also very important. Here are four ways to create an employee-centric workplace:
An Empathetic Workspace
No one can deny the importance of employee motivation. Constant support, appraisal, and encouragement are just as important as strict principles and constructive criticism. There should be a balanced mix of the two. Accordingly, empathy and understanding should be standard practice in the workplace between employers and employees as well as among the team members.
An empathetic approach to employees begins by listening to each and responding appropriately. It also involves creating a culture where all workers are encouraged to share their concerns with confidence, assured of their safety. Most importantly, it's essential to listen to their worries and problems and create solutions.
Continuous Learning
A workplace where individuals are encouraged to learn and share knowledge creates a great work environment. Apart from hosting workshops and seminars, regular meetings, and work gatherings to discuss important subjects are good ways to establish this precedent.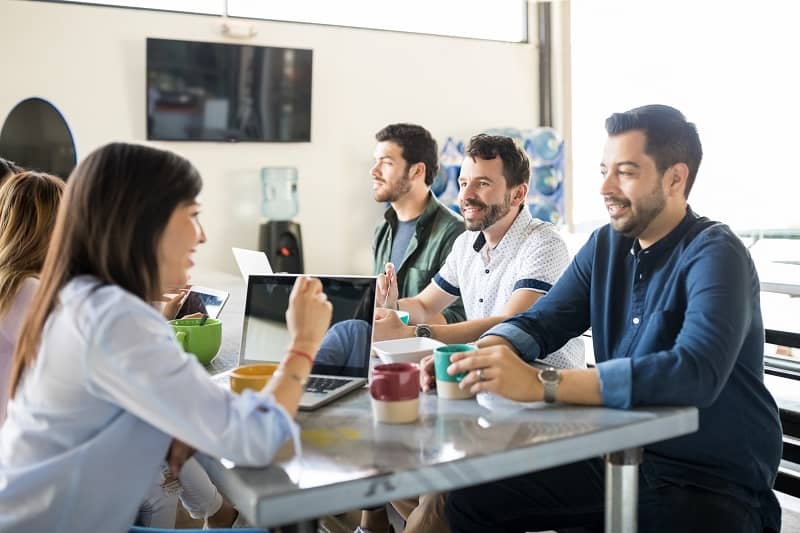 A model of continuous learning is a good way to encourage a collaborative environment and protect against the rise of toxicity and misunderstanding. Anyone can teach, and anyone can learn. Another significant advantage of this model is that it gives employees a sense of professional accomplishment as well as personal growth.
Prioritization of Health and Wellness
Setting work boundaries is very important, and almost every office has a  codified system of regulations. However, certain rules or regulations are likely to be upheld inconsistently. Good offices prioritize the health and wellness of their employees and allow them to separate their work and social life.
Medical leaves should be easier to obtain, and work hours should be optimized. The working conditions should also be satisfactory and should not put any physical or emotional burden on the employee while they are working. Things like lighting, infrastructure, and ergonomics of the furniture they are using; these details may seem minor but are essential to workplace safety.
Flexibility of Choice
Apart from their physical health, an employee-centered workplace also gives importance to an employee's mental health. Every team member should be asked whether they can perform a particular task without undue physical or mental burden. They should be given the flexibility to pick and choose tasks that they can do without compromising the quality of their work and their own health. An office where employees are burdened with non-consensual tasks often leads to stress and behavioral issues resulting in a toxic work environment, and ultimately, poor or low-quality performance.
Bonus Tip: Law and Order
An important part of making a workplace more employee-centric is ensuring equality, equity, and justice in place. Rules, policies, and standards should be the same for everyone. Employees should be able to work in an environment that is free from any retaliation and/or discrimination.
Whether there is an HR investigation or a complaint against another team member, employees should be treated equally, and fairly, regardless of any attributes besides their ability to do the job.
In Conclusion
If businesses want to have happy employees, and long-term market growth, they must make their employees the top priority. That is the foundation of an employee-centric culture, and perhaps the only way to tackle the Great Resignation. People should be excited to go to work and put forth their best work every day!