Human resources is a key department in any organization. The importance of HR functions is equally significant in all types of organizations, from businesses to governments to non-profits. While HR does not directly contribute to revenue generation, it is responsible for hiring the various employees that do generate revenue in various roles.
Moreover, modern HR isn't just about executing a talent acquisition plan. A substantial part of HR's work aflso includes retaining talent, not simply identifying talent. However, the function is transforming and may look very different a few years down the road. Read on to discover the changes your HR department may have to prepare for.
Imagining the HR Functions of Tomorrow
The COVID-19 pandemic presented unprecedented challenges to businesses and employees. This has also impacted individual departments and functions. The Human Resources function is no different.
The previous two years have transformed HR channels, as businesses have had to reassess and prioritize roles and responsibilities. At the same time, changing workforce models, such as remote workforces and hybrid workforces, have added their own complexity to the function.
A few years ago, nobody could have predicted such a fast and wide-ranging change. The same applies when predicting the future of HR today, but an educated guess could still be valuable; especially when you take the following trends into consideration:
Increasing Focus on Building Relationships
Employee retention is one of the key HR functional areas in most businesses. Hiring great talent is not enough; businesses must be able to retain them. Skilled workers leaving a business don't just equate to a loss of talent.
They can also rack up costs in terms of recruitment, knowledge gaps, and disruption. Employment relationships are typically "at-will" and can be terminated at any time. But there is still a lot that HR functions can accomplish to drive down worker turnover rates.
Developing and maintaining strong engagement with workers is an approach that is gaining a lot of traction. Employees that buy into the company vision, employer brand, and overall success are bound to be far more motivated to stay.
This is something that HR is in a great position to accomplish. The relationship-building can start right at the application stage by offering great candidate experiences. It does not end after onboarding a successful hire, however. HR functions may find it helpful to frequently touch base with employees and engage with them in meaningful ways.
Prioritizing Performance in Workforce Management
Businesses thrive on output. In any business model, higher output generally results in higher revenues. Therefore, successful businesses need sustained and consistently high output from all their workers.
While workforce management is always complex, HR departments need to start designing policies with performance as Priority 1. Trends indicate that HR will not just be managing performance reviews, but also implementing policies that boost performance.
In other words, HR needs to take on the complex task of aligning individual employee goals with that of the team, department, or overall business.
Revamping Workforce Management for COVID-19
Performance management is just one aspect of successful workforce management. There are many other factors to address if a strong and effective workforce is a priority. With COVID-19 now a consideration, entirely new workforce needs are a challenge that recruiters and workforce managers need to address.
In some cases, this could even involve HR completely revamping workforce policies. Not doing so could threaten workforce productivity, hiring budgets, and even business sustainability. For example, HR professionals need to pay more attention to motivation, emotional health, and any indications of workplace toxicity.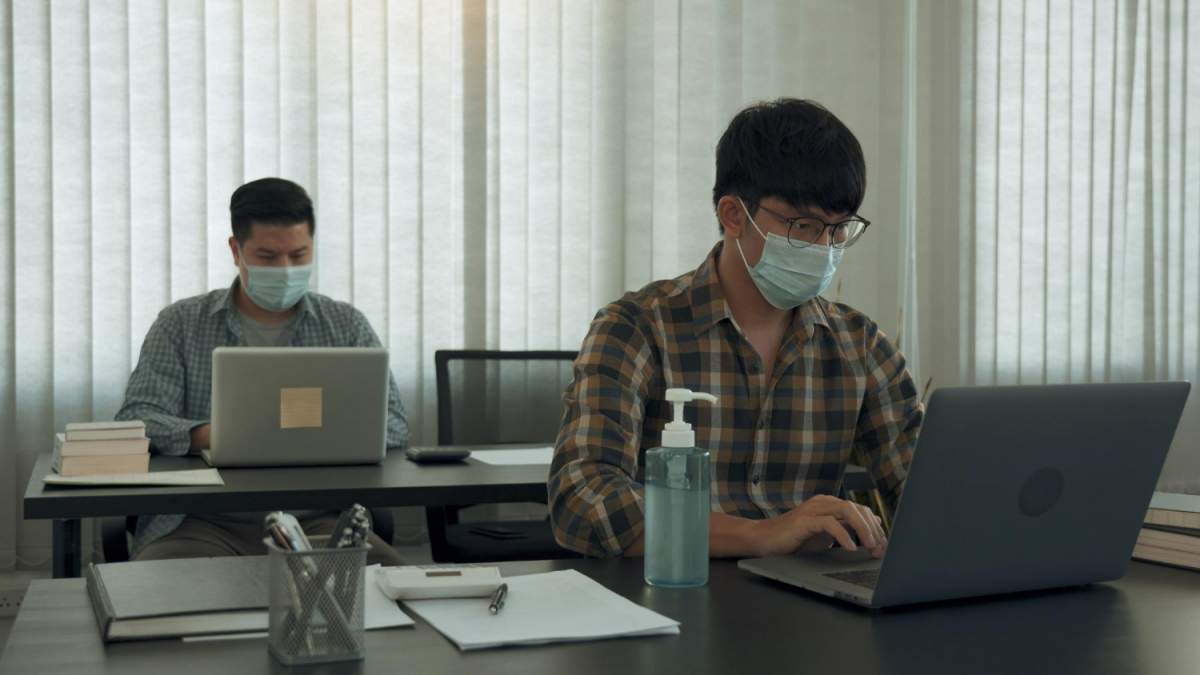 At the same time, HR may need to reassess internal functions in terms of cost-efficiency. For example, where internal recruitment could be a lengthy and resource-consuming process, partnering with skilled third parties could be a more efficient alternative. Firms like a mortgage staffing agency can help manage costs more efficiently as well as speed up the overall process.
This can prove extremely effective, especially when it comes to high-volume recruitment. Where policies already exist, HR professionals need to revisit them. Where no policies exist (e.g. mental health leaves), HR may need to create them. The sooner the better.
Identifying and Eliminating Skill or Talent Gaps
Business continuity is rarely an accidental outcome. Businesses these days invest heavily in long-term sustainability, including developing continuity/succession planning. For businesses to contend with rapidly changing behavior in markets and consumers, they need the right person in the right role.
Without succession planning, businesses may have no direction when faced with a sudden change in market conditions. Therefore, businesses need to identify and close any key skill or talent gaps in their workforce. For example, with blockchain gaining global popularity, it may only be a matter of time before a firm could need blockchain experts.
A business that can identify this need early on has a head start on acquiring such talent, including reaching out to a staffing agency to source specialized talent.
Strategizing Strong and Sustainable HR Policies
Finally, the HR function of today may need to reassess itself based on changing trends. Workforce models have evolved drastically in response to the COVID-19 pandemic. Businesses often have remote workforces, often in different countries and/or time zones.
Therefore, creating the right policies to manage and sustain a drastically different business workforce is critical to future business success. Whether it means shifting to a centralized hiring model, revamping leave policies according to FMLA, or offering better health insurance, HR needs to create more appropriate and sustainable policies.