Did you know staffing agencies employ 16 million employees annually?
Despite this proven success rate, many employers and job seekers are wary of engaging them. Unfortunately, there exists a considerable amount of confusion relative to the role of a staffing organization within the larger hiring matrix.
There's no shortage of misconceptions below are some of the most prevalent staffing agency myths.
They staff contractors only
There is a good reason that staffing agencies are mostly known for temp or contract jobs. These are critical positions that comprise a substantial portion of the daily business for any staffing firm. However, this doesn't mean that such roles don't result in full-time conversions for professionals in said positions. Many contractors are subsequently offered permanent positions, hence the term, "contract-to-hire."
We can do the hiring ourselves
One common stance of employers is, "our company can recruit candidates itself." Sure – any company can theoretically support its own recruiting efforts, but what many don't realize is that recruiting requires two crucial elements that many organizations don't possess in excess: time and specialized skills. Even if you have a dedicated recruitment team at your company's disposal, it can often be overwhelming to fill different vacancies quickly and efficiently. A dedicated IT, finance or healthcare staffing firm specializes in finding the talent best suited to niche roles. It's a part of that organization's daily process.
These agencies charge huge commissions
Every recruitment agency charges a commission – it's how they earn their keep. However, the cost-benefit analysis shows those commissions quickly pay for themselves when recruiting efforts yield the best candidate for a given role, intent on joining your company for the long term.
It is time-consuming
Professional agencies have streamlined much of the recruiting process. They have a team of recruiters who sort resumes daily, conduct primary interviews and manage all necessary vetting and paperwork.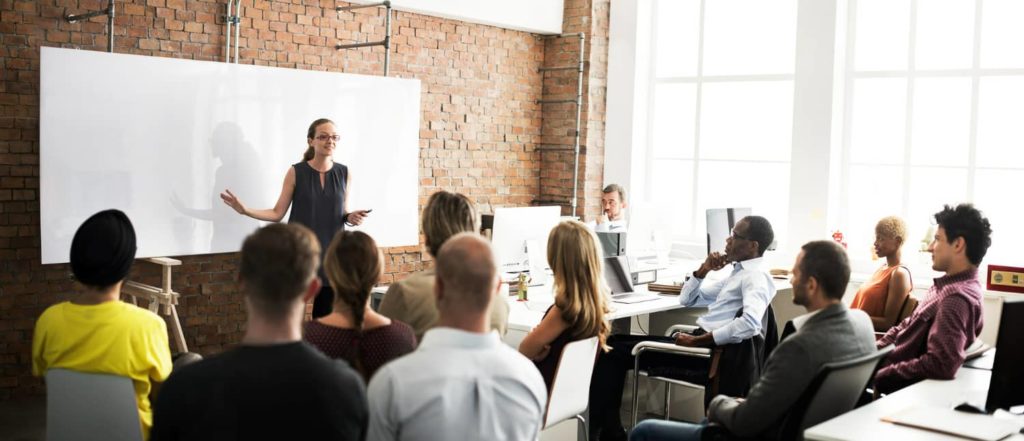 As long as the agency knows what they are doing, it will hand over a list of potential candidates, properly vetted, in short order. While agencies aren't a magic bullet, they can set you on the fast track to successful recruitment.
Staffing firms don't help with employee training
The clients' success (employers and job seekers alike) keeps these agencies in business. Therefore, they work hard to help employees develop the skills and certifications necessary to qualify for the job befitting their unique skill set. Further, the most efficient agencies will play the role of an agent, representing the best interests of their professionals and the end client alike.
They work with entry-level and administrative candidates only
That might have been true two decades ago, but today's specialty firms, including IT staffing agencies, actively identify, recruit, and place candidates at every level, including C-suite. A well-rounded firm is capable of placing candidates in all sorts of industries and job tiers without issue.
Candidates recruited are mostly unsuited
There is always a chance that a promising job seeker will not be the right cultural fit for your organization. This is a natural effect of the business of dealing with people. Rest assured, agencies only hire skilled, experienced, talented candidates who fit the employer's job description.
Staffing companies take seriously their commitment to carefully evaluate a prospective talent pool, perform background checks and interview each candidate before forwarding their resumes to a hiring manager.
If you like a temporary employee, you can't hire him or her full time
Not true! Contract-to-hire is not only allowed but it's also encouraged. In many organizations, a candidate must complete a defined number of hours before their employer will comfortably consent to a full-time hire. A competent staffing agency prides itself on delivering talent that is ultimately converted to full-time equivalent status.
They are not worth it
Staffing agencies are not miracle workers. While they can quickly and competently identify potential talent befitting a job description, the reality of interpersonal dynamics might yield an altogether different result in actual practice. In other words, they do their due diligence, and their success ratios are significantly higher than most internal recruiting departments, but it's not possible to ensure the perfect fit in every single case.
All staffing agencies are the same
Absolutely not. Each agency has a strong network that allows it to serve different industries. They may follow different procedures and have different policies in place to search for top candidates.
Using more than one agency increases the odds of hiring
Every organization wants to expedite the process of hiring and onboarding an employee. However, enlisting two competing agencies is not an immediate recipe for accelerated success. Both agencies might be looking at resumes of the same employees, for example.
Working with one agency at a time is recommended to increase the odds of finding a good candidate and build a lasting mutual partnership.
Final Words
It is safe to say that working with a staffing company saves employers money in the long run, helps match roles with the most qualified talent, and speeds up hiring and onboarding.
Do you still want to find a candidate on your own?