Finding top candidates, filling more roles, and locking down clients. These pressures take a toll on a recruiter's productivity. Trying to stay productive ends up being counterproductive.
From IT staffing firms to marketing recruiting firms, all types of recruitment firms face this dilemma. While rewarding, the hiring process can also be frustrating, time-consuming, and at times, complicated. However, by working smarter and more efficiently, it's possible to remain productive in tough times.
Let's take a closer look at our organization's best practices for ensuring our collective success:
Consider the Existing Resource Pool
Rather than researching new candidates to fill existing roles, we always consider our records of past candidates, submittals, and referrals. By leveraging the full breadth of our talent pool, we're able to ensure the identification of the best candidates for every role. As a rule, our recruiters always make a point to review legacy contacts before reaching out to new candidates. This methodical approach enables our team to focus our full efforts on what our clients need.
Meet Candidates Where They Are
It's a major decision to determine where and from which databases and job boards to source candidates. We've met with considerable success in finding entry-level candidates via social media platforms. On the other hand, we leverage an array of traditional and specialty job boards to identify experienced candidates and niche professionals. We've learned from experience – unless you utilize the right tools responsibly, you can't find the right candidate.
We give significant consideration to outlets where passive job seekers might be found and undertake to identify those persons before implementing our hiring strategies. We believe that success is more often the result of maximizing the right sourcing tools as opposed to utilizing all of them in every case. This targeted approach improves the quality of candidates and reduces the time and effort required by our clients to hire them.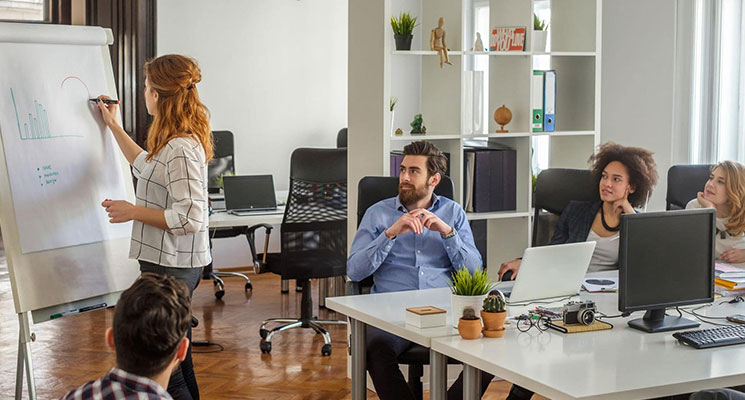 Automate Routine Tasks
Automating the mundane or routine tasks of the recruitment process allows our recruiters to focus on the most important job at hand: identifying the best and most productive candidates for our client's consideration. Through automation of the process, we've made significant strides in maximizing recruiter productivity. As a result, our team has the freedom to sharpen and refine their processes without the burden of unnecessary administrative tasks. Some of the tasks for which we've introduced some form of automation include:
Resume screening
Email-based responses to applicants
Job board postings
Call and notation records
Maintenance of candidate records
Streamline the Interview Process
As a general rule, every organization wants to be sure about their hiring decisions and works closely with us to schedule and coordinate two (or more) interviews. To limit wasted time during the interview process, we work with our clients to understand explicitly the goals and expectations prior to any candidate's interface with a hiring manager. In every case, we pride ourselves on an "agent approach" – working in the best interests of both the candidate and the client to ensure a complementary and mutual best fit from the outset. When necessary, we train and refine our candidates in order to prepare them as efficiently as possible for an interview in a new discipline or technology space.
Quit Multitasking
Doing two things at once does not reap the benefits. Every member of our team has learned this through experience. For the sake of being more efficient, we have developed a system of multiple touchpoints with each candidate, to ensure nothing is missed or overlooked. To that end, each candidate interfaces with a recruiter, a client-focused relationship manager, and an HR representative prior to their start at any client site.
Track all Activities
In order to measure recruiter productivity across the team, our organization abides by a concrete KPI structure. By encouraging accountability and friendly competition, we've found that everyone benefits, without exception. Through internal roleplay scenarios and collaborative learning sessions, we make it a rule to document everything: what we've done well and poorly, how we could be working better and more efficiently, and what we need to do to get there. We believe the best sales recruiting firms (and the most efficient businesses everywhere) abide by this mentality to optimize recruiter productivity.
Simplify the Work Process
We strive to streamline and improve our workflow every day. Accordingly, we work to simplify complex tasks by remembering the following precepts:
Remove all steps that aren't essential to a process.
Switch to alternative ways of communicating with candidates and clients.
Track the amount of time spent on each process to determine where we spend the most time.
Allocate time slots to each task and stick to them. If a task overruns, consider how this can be improved.
Take Advantage of Technology
There is an abundance of technology to guarantee success, for a generalized organization and specialized agencies (from a health staffing agency to an accounting staffing agency) to refine their craft. Technology streamlines all processes, manages candidates, and even helps modify job postings to ensure the widest possible effective outreach.
That said, technology is about more than automating cumbersome processes. It also frees up our resources; it allows us to complete visibility to and preservation of our contracts, invoices, timesheets and reporting.